Are you thinking of buying a new house, or moving to a rental? Are you in need of some new furniture for completion, or to make it look better? Whatever the case may be, there is always a strong argument in favor of buying secondhand furniture. If you choose to do so, make sure that what you are buying is gently used furniture and not overused or worn out.
Haven House offers a variety of secondhand furniture, perfect for your home. Not only that, but part of the money you pay when you buy our secondhand furniture also goes to supporting a good cause.
A sampling of our discounted furniture
These are guaranteed to be gently used furniture and of high quality, with some even being high end and famous brands
Why Shop at Our Thrift Stores
1. Our secondhand furniture is perfect for those who are just starting out and looking for cheaper options.
Buying new furniture can be really expensive. Luckily, you don't have to break the bank, because our secondhand furniture can give you the same quality and appearance of new pieces, only at more affordable prices. Our collections are perfect for those with tight budgets or who would rather spend their money on other expenses, but at the same time want to fill their house with quality furniture pieces.
2. Buying second-hand furniture reduces unneeded waste.
The furniture industry is a wasteful one. To produce a wooden piece of furniture, thousands of trees are cut. This is unnecessary because most secondhand furniture might only need basic restoration work. Shopping for secondhand furniture can help reduce the demand for new ones, thereby limiting the need to source new raw materials. Furthermore, our gently used furniture does not come grand in packaging, which is often used in new furniture to make them look nicer when bought. What you see is what you get!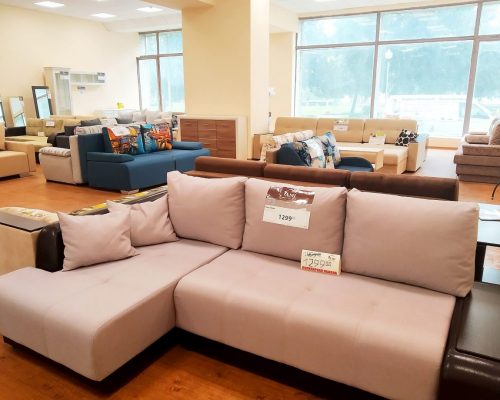 3. Gently used furniture supports independent and local stores.
Most people who buy new furniture get them from malls or big and well-known stores that already earn quite a lot of money. On the other hand, secondhand furniture is usually available in local stores in the community. By buying gently used furniture, you are able to support small and local or start-up businesses instead of multinational corporations. One of these local community stores that you can support is ours, Haven House.
4. The revenues at Haven House are used to support recovering men with alcohol and drug addiction.
The money gained through the sale of our secondhand furniture is used to support our addiction recovery center for men with alcohol and drug issues. These men receive support, treatment, and hope aimed at addressing their needs as people holistically, seeking to improve his body, mind, and emotions. Haven House believes that addicts are individuals in need of healing, who should be treated with unconditional positive regard. Through every purchase, you are supporting the recovery of a person striving to be better.
Visit us at Haven House for your furniture needs. Some of the secondhand furniture available in our store include: