Haven House Addiction Recovery – Celebrate Lasting Sobriety Through Christ-based Rehabilitation Programs
Are you or a loved one dealing with alcohol or drug addiction? Haven House Addiction Recovery is a Christ-centered drug and alcohol rehab in Tennessee that aims to provide tailored treatment programs to ensure the recovery of both residents and their families. Along with our caring rehab counselors and staff and a serene environment, we have unique programs designed to meet the needs of every individual.
We've been successful in helping men recover from addiction for 22 years now through our 12-month residential program. Aside from providing clinical evaluations and treatment like medical detox, psychological therapies, and group counseling, we help residents put Biblical principles to work in their battle against alcohol or drug dependency. Our Christ-based approach offers a sense of community. We strive to provide our residents with an environment of fellowship and support.
You will be in a program with people who share the same troubles as you. This makes it simpler to open up about your experiences as well as draw encouragement from one another. You'll get lasting freedom by being honest and open with your past. Your beliefs will be strengthened, which will further increase your desire for sobriety. This type of community is important in helping recovering men overcome their darkest moments of pain and addiction.
With our Christ-based programs, you will know that God is the catalyst for permanent change. You will learn to don Christ-like attitudes to confront daily stresses instead of resorting to alcohol or drugs. You will no longer regret past decisions or fear people, places, or things, and in that time you, will forget self-pity and learn to forgive yourself.
Complete recovery from addiction is more than maintaining sobriety. One of our goals is for our men to continue long-term sobriety even after they leave our facility. We want to give them the tools necessary to live a meaningful life on their own.
At Haven House Addiction Recovery, we also do workshops and life skills seminars. We have thrift stores that serve as worth therapy opportunities for our recovering men. This helps teach them the value of hard work, discipline, teamwork, time management, and more.
Choose to Be Treated Now!
If you feel like you are in need of help and that faith is important to you during treatment and recovery, call us at Haven House Addiction Recovery. We have 3 locations in Tennessee: Murfreesboro, Nashville, and Clarksville. From comfortable amenities to knowledgeable and experienced staff and healthy communities, we can help you find true change.
No matter what your status in life is and where you are in your fight against addiction, we'll be more than willing to meet and walk with you on your journey to lifelong sobriety.
Nashville. TN
Our recovery house in Nashville focuses on spiritual healing. This method has been proven effective in treating alcohol and drug addiction.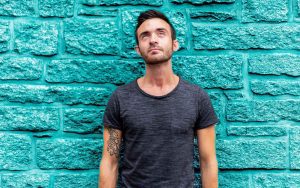 Murfreesboro, TN
Our Murfreesboro recovery center is open to all men seeking help from addiction. One does not have to be a Christian to be admitted at our facility.
Clarksville, TN
Our alcohol and drug rehab in Clarksville also offers fellowship and work therapy. Residents are able to share with others their struggles in a comfortable and safe setting.